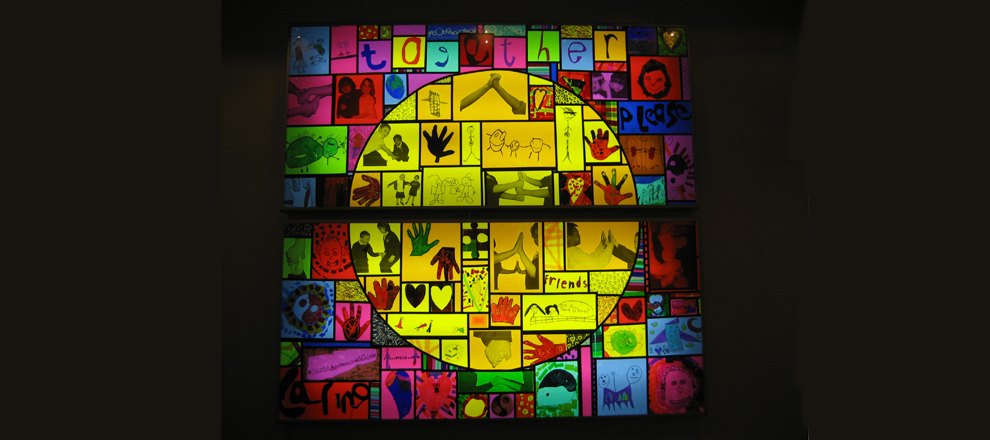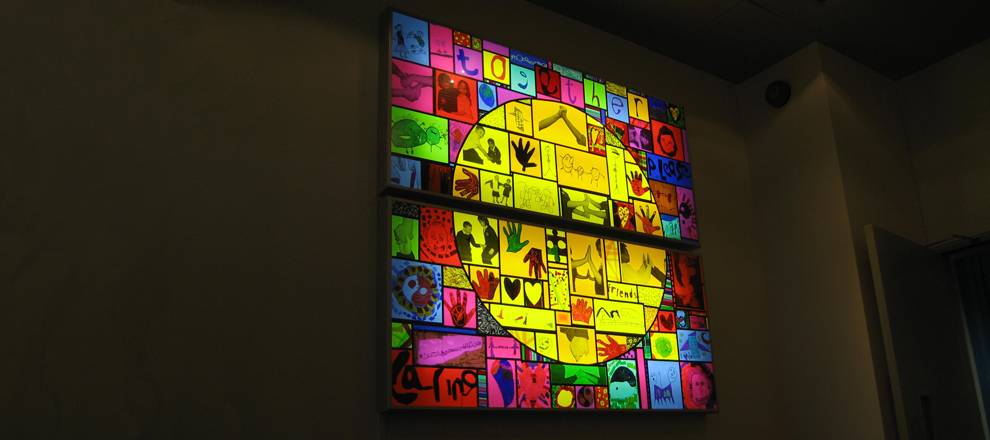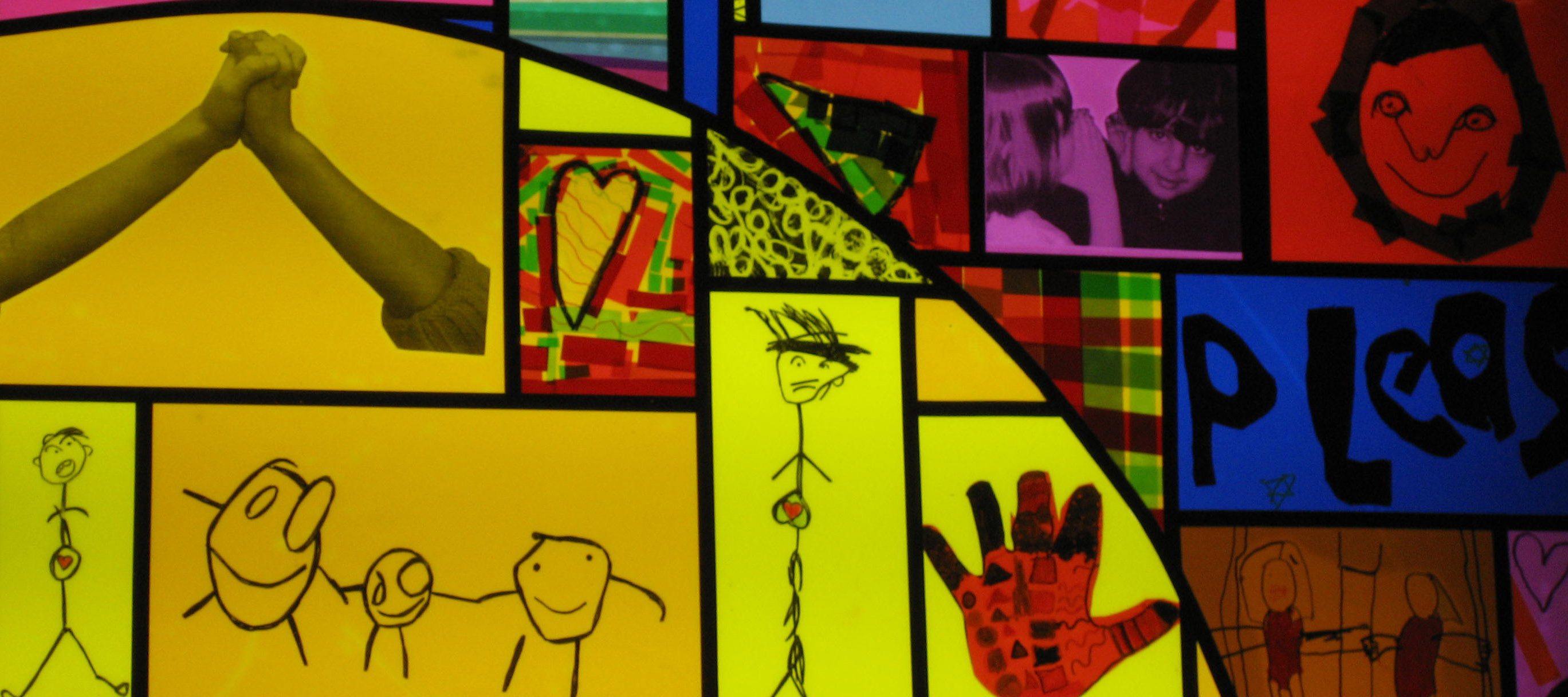 Brief
In 2009, Chisenhale Primary School (London, UK) asked me to work with pupils of the school to create an art piece which reflects the co-operative ethos of the school.
Inspiration
The children, their comments, their ideas totally formed this piece.
Materials
Transparent vinyl inserted into light-box.
Technique
Collage, drawing and photography.