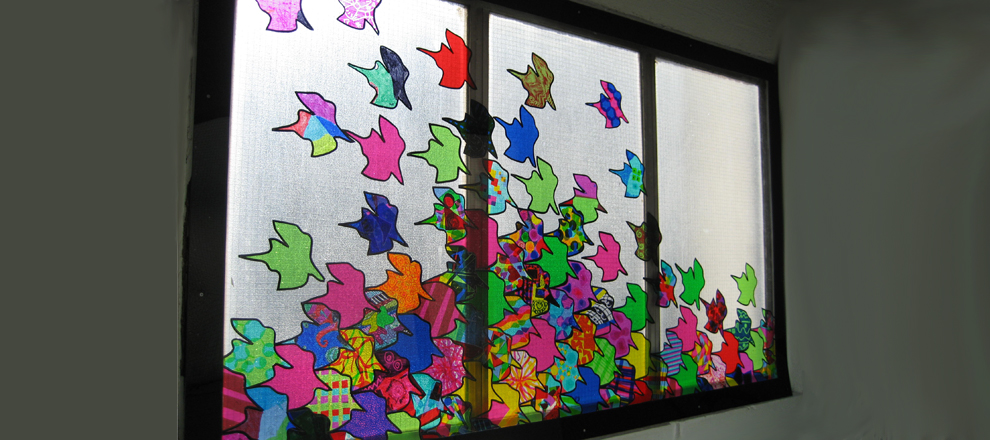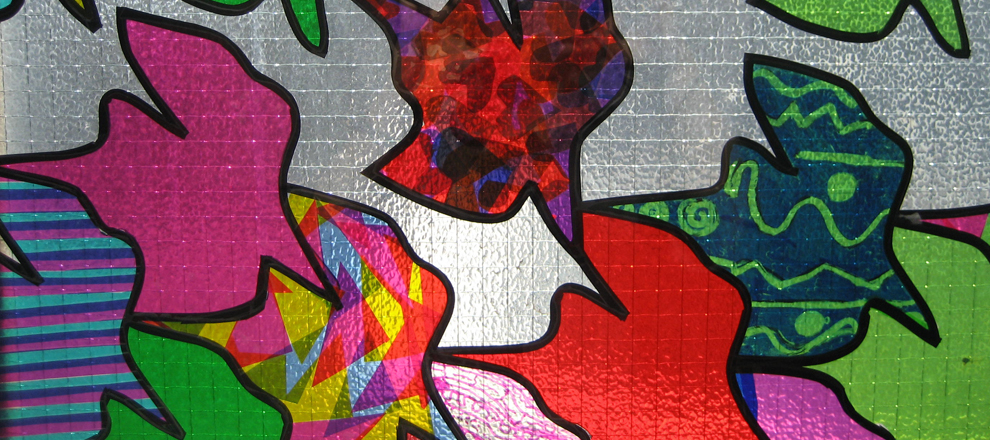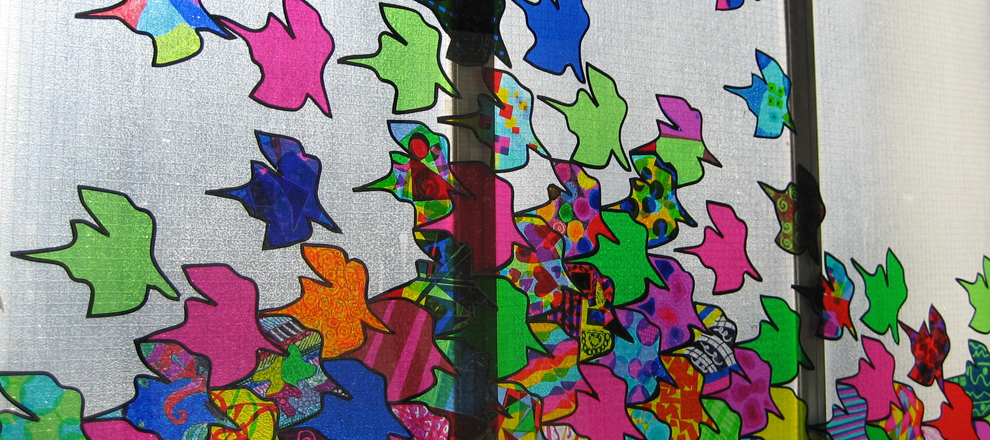 Brief
I was invited by Acland Burghley Secondary School (London) to deliver workshops to Year 10 students. The aim was to create a window art piece for the maths department of the school.
Inspiration
The students customised their own tessellation tile, which then fitted into a larger pattern.
Materials
Vinyl, permanent-markers and polypropylene.
Technique
Collage and drawing.